Arlington, TX Security Solutions
Security Camera Systems, Access Control, and CCTV Installs

2M Solutions is a commercial, residential, and industrial security company happily service customers in Arlington, TX for the past 11 years.
We offer local businesses complete security packages that include everything from controlled door access and video surveillance, to fire alarm systems and license plate recognition.  2M Solutions has provided complete security packages such as these for the following Arlington organizations: banks, hospitals, schools, retail businesses, airports, restaurants and bars, hotels, manufacturing facilities, and much more.
Our professional team of installers has the experience and up-to-date knowledge on the newest technology to get your security solution up and running quickly, and on your original budget.  And to make you feel even more secure, we use all off the top brands and technologies available.  Brands like Aver, Bosch, Sony, Samsung, Geovision, Pelco, and much more.  We'll also show you how using equipment with the latest technology will actually SAVE you money in the long run, while delivering you with crisp, high resolution video surveillance solutions.
"There have always been struggles and issues buying CCTV and support products. 2m Solutions has always been great about settling these and offering solutions. Travis and staff are very knowledgeable, and insightful. We started using 2m as a sole provider in 2005."

~ Dennis

Total Tech
Complete Security and Video Surveillance Packages
CCTV, Security Cameras, Access Control, Fire Alarm, and IP Cameras
Professional Installations throughout the Dallas/Fort Worth Metroplex
Free Site Survey, Professional Assessment, and Quote
Commercial, Residential, Industrial, Retail, Business, Courthouse
Free Technical Support and Follow-up for all Arlington Security Installs
All the Latest Technology Know-How and Equipment including IP Technology
We carry only Top Brands including Bosch, Pelco, Veilux, Axis, Geovision, Samsung, and more
Our Arlington Security Solutions
Security Cameras
2M Solutions provides top-of-the-line security cameras and camera installations for homes and businesses in the Arlington-area.
Access Control
Our Access Control Systems for Arlington businesses include the complete package, door locks, card readers, electric strikes, cameras, and installation.
Fire Alarm Systems
2M Solutions offers complete Fire Alarm Systems for businesses and offices of any size.  Call us now for a free walk-through of your building.
Intrusion Detection
Your business safety is of the utmost importance, so having the best possible Intrusion Detection Systems & Perimeter Security is essential.
Security Systems
Our complete CCTV Security Systems include all the security equipment for your home or business as well as free technical support and follow-up.
IP Cameras
Get the latest in IP Camera technology so you can capture high resolution images
Arlington Industries we Serve

Commercial Security
2msolutions specializes in commercial security solutions in Arlington, Dallas, and surrounding areas.  We've installed hundreds of access control and video surveillance systems to hospitals, schools, banks, and other commercial entities.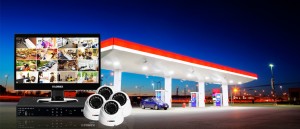 Business Security
Our security equipment is all state-of-the-art and can be easily integrated with your small business or commercial operations.  From biometric locks and exit alarms, to complete CCTV camera systems, we've got you and your business covered.

Retail Security
Protect the assets of your property and reduce shrinkage with the help of a security camera system from 2msolutions.  Our locks, safes, access control, and video cameras are perfect for your retail store and our professional installers will make sure every key vulnerability gets secure.
Building Security
Secure your building and parking lot with complete access control and surveillance systems.  There's a lot that can go wrong in and around your building, so it's important to make sure only authorized personnel can have access to the building. Compliment your access control with CCTV cameras for a complete security solution.
2msolutions is proud to serve Arlington, TX and the following surrounding areas: Kennedale, Mansfield, Cedar Hill, Duncanville, Oak Cliff, Grand Prairie, Irving, Euless, Grapevine, Hurst, Bedford, and North Richland Hills.