Irving, TX Security Solutions
Security Camera Systems, Access Control, and CCTV Installs

2M Solutions provides complete security and video surveillance solutions to Irving businesses of all shapes and sizes.  Organizations we serve include banks, retail businesses, military bases, airports, gas stations, casinos, hospitals, shopping centers, and much more.  Local Irving and DFW examples of our work include NBC Universal Studios in Dallas and EZ Rent-a-Car in DFW Airport.
We pride ourselves in providing leading-edge security equipment from the best vendors in the industry including Sony, Samsung, Pelco, Geovision, Bosch, Aver, and much more.  2M Solutions can integrate a tailor-made security solution into an already existing system or provide you with everything from the ground up, so you and your business can be protected as quickly and seamlessly as possible.
With years of experience offering complete physical security solutions, we understand your needs.  This is why our customers receive the very best technical support, the latest cutting-edge technology the industry has to offer, and all within your budget and timeline.  So give 2M Solutions a call today and let's talk about the security solution that's right for your organization.
"Jason from 2M Solutions was very helpful in all my needs and questions and is very knowledgeable in all areas he is also very friendly and cautious and lets me know when there are sales. I will always do my camera needs with 2M Solutions"

~ Gary Nielsen

Head Engineer, Granville Tower Condos
Complete Security and Video Surveillance Packages
CCTV, Security Cameras, Access Control, Fire Alarm, and IP Cameras
Professional Installations throughout the Dallas/Fort Worth Metroplex
Free Site Survey, Professional Assessment, and Quote
Commercial, Residential, Industrial, Retail, Business, Courthouse
Free Technical Support and Follow-up for all Irving Security Installs
All the Latest Technology Know-How and Equipment including IP Technology
We carry only Top Brands including Bosch, Pelco, Veilux, Axis, Geovision, Samsung, and more
Our Irving Security Solutions
Security Cameras
2M Solutions provides top-of-the-line security cameras and camera installations for homes and businesses in the Irving-area.
Access Control
Our Access Control Systems for Irving businesses include the complete package, door locks, card readers, electric strikes, cameras, and installation.
Fire Alarm Systems
2M Solutions offers complete Fire Alarm Systems for businesses and offices of any size.  Call us now for a free walk-through of your building.
Intrusion Detection
Your business safety is of the utmost importance, so having the best possible Intrusion Detection Systems & Perimeter Security is essential.
Get the latest in IP Camera technology so you can capture high resolution images
[/one_third_last]
Irving Industries we Serve

Commercial Security
2msolutions specializes in commercial security solutions in Irving, Dallas, and surrounding areas.  We've installed hundreds of access control and video surveillance systems to hospitals, schools, banks, and other commercial entities.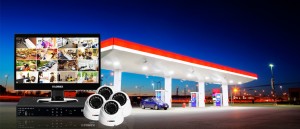 Business Security
Our security equipment is all state-of-the-art and can be easily integrated with your small business or commercial operations.  From biometric locks and exit alarms, to complete CCTV camera systems, we've got you and your business covered.

Retail Security
Protect the assets of your property and reduce shrinkage with the help of a security camera system from 2msolutions.  Our locks, safes, access control, and video cameras are perfect for your retail store and our professional installers will make sure every key vulnerability gets secure.
Building Security
Secure your building and parking lot with complete access control and surveillance systems.  There's a lot that can go wrong in and around your building, so it's important to make sure only authorized personnel can have access to the building. Compliment your access control with CCTV cameras for a complete security solution.
2msolutions is proud to serve Irving, TX and the following surrounding areas: Coppell, Grapevine, Bedford, Euless, Arlington, Grand Prairie, Oak Cliff, Duncaville, Dallas, Famer's Branch, and Addison.
robe demoiselle d'honneur rose 2017  le peut. Vous trouverez des robes demoiselle d'honneur rose qui diversifient en termes de couleur précise, tissue, forme, ornement et conception, etc., mais maintiennent toujours la meilleur qualité, une couture recherchée et une mise superbe très confortable. Soyez la bienvenue à notre boutique.