Plano, TX Security Solutions
Security Camera Systems, Access Control, and CCTV Installs

We offer complete video surveillance and security solutions for Plano companies and markets of all shapes and sizes.  2M Solutions has solved the physical security problems for the following Plano organizations: banks, gas stations, shopping centers, residences, parking lots, airports, retail businesses, school districts, and much more.
We've partnered with the top security vendors in the industry and recruited top professional integrators to bring you a flexible security solution that will be tailor-made to fit perfectly into your operation.  So whether your business or organization is looking to upgrade your CCTV system from analog to high def IP technology or needs to integrate state-of-the-art door locking and biometric ID equipment throughout your building, 2M Solutions has you covered.
Not only have we worked locally for years providing physical security solutions to Irving and other DFW markets, but we've branched out to the rest of the country and even internationally.  Some other countries we've served include Japan, Germany, and Brazil.
If you are business or organization in Plano, TX taking bids on complete security systems, know that we can and will meet or beat our competition's prices.  We are defining the future of the local DFW security industry by streamlining our logistics and distribution our own 2M brand of cameras and equipment.  This is we can cut our costs and pass the savings along to our customers!  At 2M Solutions, our customers are our #1 priority, so give us a call today and let us deliver for you the security solution you're looking for.
"We are very pleased with the services 2M Solutions, Jason, and his Fiber Optic Installation Team have provided and we would not hesitate to highly recommend them to anyone needing outstanding professional services."

Best Regards,

~ Steve Hodges
Complete Systems
Complete Security and Video Surveillance Packages
Equipment
CCTV, Security Cameras, Access Control, Fire Alarm, and IP Cameras
Installs
Professional Installations throughout the Dallas/Fort Worth Metroplex
Free Quote
Free Site Survey, Professional Assessment, and Quote
Industries
Commercial, Residential, Industrial, Retail, Business, Courthouse
Free Support
Free Technical Support and Follow-up for all Plano Security Installs
Our Plano Security Solutions
Security Cameras
2M Solutions provides top-of-the-line security cameras and camera installations for homes and businesses in the Plano-area.
Access Control
Our Access Control Systems for Plano businesses include the complete package, door locks, card readers, electric strikes, cameras, and installation.
Fire Alarm Systems
2M Solutions offers complete Fire Alarm Systems for businesses and offices of any size.  Call us now for a free walk-through of your building.
Intrusion Detection
Your business safety is of the utmost importance, so having the best possible Intrusion Detection Systems & Perimeter Security is essential.
Security Systems
Our complete CCTV Security Systems include all the security equipment for your home or business as well as free technical support and follow-up.
IP Cameras
Get the latest in IP Camera technology so you can capture high resolution images
Plano Industries we Serve

Commercial Security
2msolutions specializes in commercial security solutions in Plano, Dallas, and surrounding areas.  We've installed hundreds of access control and video surveillance systems to hospitals, schools, banks, and other commercial entities.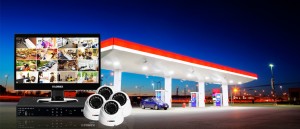 Business Security
Our security equipment is all state-of-the-art and can be easily integrated with your small business or commercial operations.  From biometric locks and exit alarms, to complete CCTV camera systems, we've got you and your Plano business covered.

Retail Security
Protect the assets of your property and reduce shrinkage with the help of a security camera system from 2msolutions.  Our locks, safes, access control, and video cameras are perfect for your retail store and our professional installers will make sure every key vulnerability gets secure.
Building Security
Secure your building and parking lot with complete access control and surveillance systems.  There's a lot that can go wrong in and around your building, so it's important to make sure only authorized personnel can have access to the building. Compliment your access control with CCTV cameras for a complete security solution.
2msolutions is proud to serve Plano and the following surrounding areas: Richardson, Carrollton, The Colony, Dallas, Frisco, McKinney, Fairview, Lewisville, Wylie, Garland, Rowlett, Rockwall, and Mesquite.
lätt chiffong det belyser en mjuk känsla, klassisk en-line knälång klänning för en mängd olika axel eller midja design, med ren vit brudklänning match tillsammans, konkretiseras den friska havsluften ut Balklänningar.