Mentor Worldwide
Mentor Worldwide is a global leader in the manufacturing of cosmetic surgery products.  Their Irving TX plant partnered with us to create a surveillance system that not only provided security for the facility but also filled a key role in the manufacturing process.  The system incorporates a customer 2M video server with analog and IP options. The cameras throughout the facility are a mix of fixed cameras and PTZ's.
Environments in which chemicals are present always create a safety concern.  For sensitive areas we used explosion proof cameras that are intrinsically safe and will not react with the environment.
Efficient manufacturing relies on precision.  In addition to standard cameras we also linked the plants PC's to the recording system to archive all activity during manufacturing.  This data allows for any issues to be noticed and prevented and it pays for the system price by preventing spoilage.
City of Mansfiled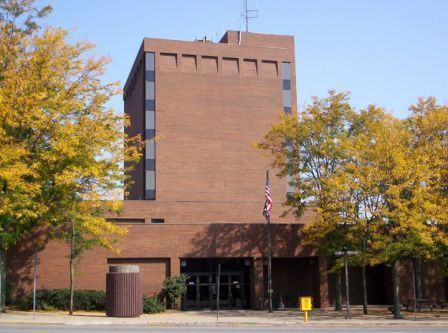 The city of Mansfield Texas is bustling suburb of Dallas and Fort Worth with over 50,000 residents.  Mansfield has trusted 2M with their security needs since 2008 and continues to work with us on current projects.  Mansfield parks, streets, and jails are equipped with 2M Solutions cameras.
Working with Homeland Security, the city was charged with the task of security its water treatment facility.  Because of the history between us, they chose 2M.  We created a multi camera system with a virtual fence that creates video based alarms.  We utilized the facilities existing fiber optics to run the video, simplifying the installation and saving the customer money.  At the control station we installed a multiple monitor viewing point that integrated with the existing equipment monitors.
City of Denton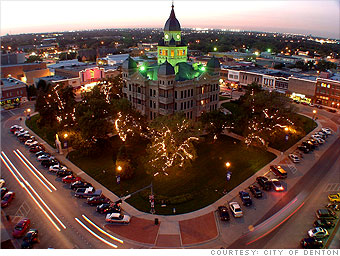 The City of Denton is anchors the northern side of the Dallas Fort Worth Metroplex.  It is the home of the University of North Texas and has a population of more than 115,000 people. Since 2007 Denton has partnered with 2M for their security needs.
Copper theft is an issue that plagues all of us and the most vulnerable are remote power locations. Denton has 20 locations around the city. Each location has multiple cameras recorded locally and backed up remotely.  The local sites are also equipped with IR virtual fences that register movement and work with the recording systems to generate alarms.  All data is sent through fiber to a central monitoring station.
With these systems in place, the theft of copper have been reduced and of the acts committed, suspects have been caught.  These benefits have more than paid for the solutions we provided.
Plaza Extra Supermarket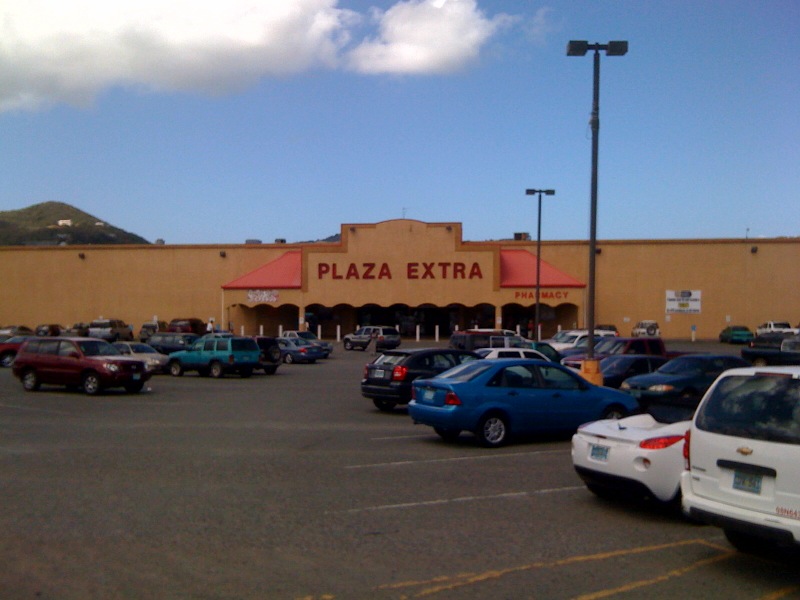 Plaza extra is a full service supermarket chain in the Virgin Islands.  With 3 locations across the island they have the special needs for their security. Custom 2M video servers are on site to record and manage video.  With over 200 cameras in place that is no easy feat.  Our engineers designed a comprehensive system to store a year of video. This solution consisted of several servers and hundreds of terabytes with RAID backup.  The monitoring stations were created with matrix switchers and multiple monitor to allow the security team to effectively manage the sheer volume of cameras.  This system ( which rivals that of some military bases) give the owners the tools they need to manage their business and protect their assets.
Town Hall Estates
Town Hall Estates is a nursing and rehabilitating home with several branches in the Dallas Fort Worth Metroplex.  Safety and security are the highest priorities for all healthcare facilities but elderly care poses a unique set of issues. From patient care and tracking visitors to standard security and Alzheimer's care, elderly care has many points of interest.  Town Hall came to 2M to design and install a system that met their current needs and laid the foundation for future growth.  Internal and external cameras guard the property with custom 2M servers record and archive the data.  The data can be used not only for the safety of the residents but also to protect the company from any untrue claims.  The added value of that security is incalculable.
Legoland Florida
Legoland Florida is a sprawling 150 acre amusement park in Winter Haven Florida. They have a very unique set of needs. They needed the public street cameras of a small city as well as the cash monitoring of a multimillion dollar retail store.
2M created a system consisting of hundreds of IP megapixel cameras throughout the park all routed to racks filled with 2M custom video servers.  The video is then accessed Legoland's security team at a state of the art monitoring station.
Our highly trained 2M engineers designed and configured the systems during the construction of the park. Since the initial setup, our engineers have serviced and maintained the systems through remote private connections. That allows for our customer to receive prompt expert service without the added cost of in person service calls.
Aardvark Child Care and Learning Center in Glen Mills, PA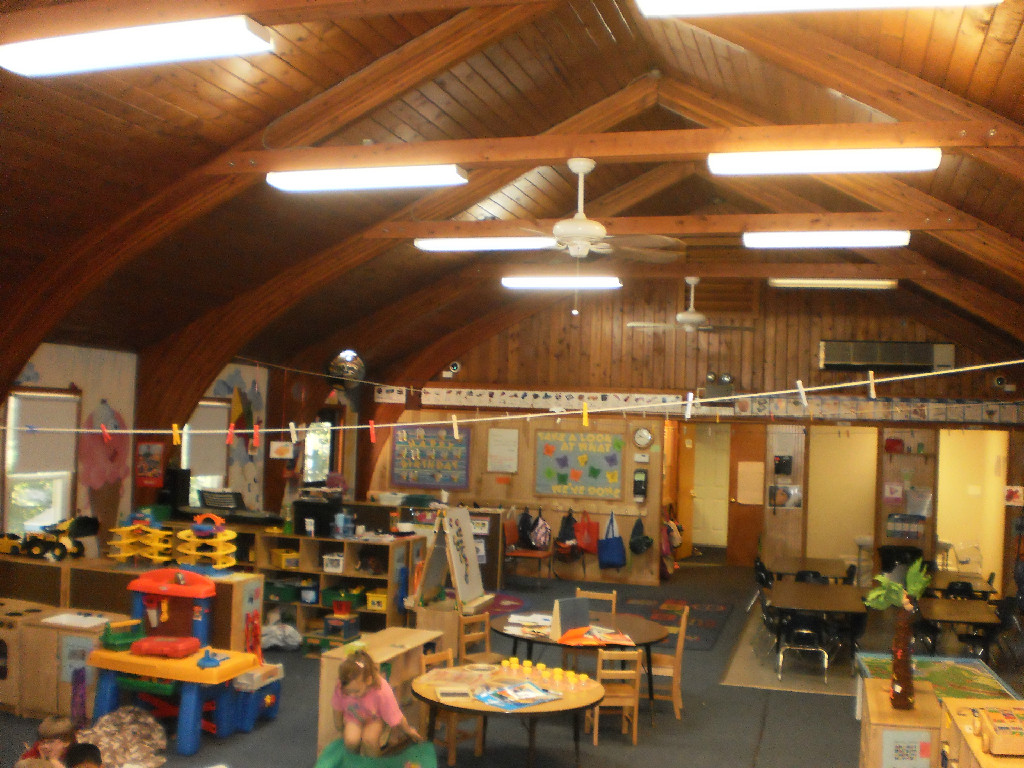 Aardvark Child care and Learning Center in Glen Mills PA came to 2M with a unique scenario.  How could they implement a system that would keep the children safe and secure while also allowing parents to be involved. Our sales engineers designed a system that would leave the recording and managing of video to school, but allow access from parents who want to monitor their child.  The 2M servers that we created allow for hundreds of user accounts to be created and for each child to be assigned one.  Each user account can view a particular set of cameras specific to the student.  The parents can view their child's classroom and other public areas remotely while keeping other classrooms or sensitive areas inaccessible. This type of interface is a great value to the school and the parents.
The City of Glenn Heights
The city of Glenn Heights is just south of Dallas in Texas.  Like many American cities summer is a time for baseball.  When Glenn Heights built a new baseball complex they came to 2M to be their surveillance provider. Our team designed a system that provided general surveillance for the fields to deter vandalism and misuse and cameras for the concession stand and maintenance building to protect city assets.  We place both network and IP cameras throughout the park and routed them to a 2M video server.  The system also utilizes wireless IP bridges that made remote locations assessable without the added expense of trenching and laying cable in conduit.
Southeastern Arkansas College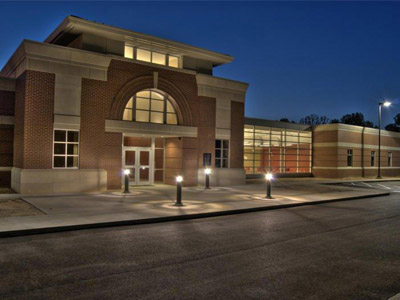 Southeastern Arkansas College in Pine Bluff Arkansas has a prominent nursing department that graduates 200 nurses every year.  They came to 2M to design a system that would help in the training of their students.  Our sales engineers designed a system using IP still cameras and PTZ's.  During training the instructors can use the PTZ's to focus on students tactics.  The video is monitored live in the same room or in an adjoining room. The video is stored on 2M servers and that data can be reviewed as a teaching tool. We also provided digital projectors for the classrooms that are compatible with our servers.  This was an unorthodox use for surveillance equipment, but our engineers were confident that it would do the job.  Today the college has a great teaching tool in place.
Dallas Independent School District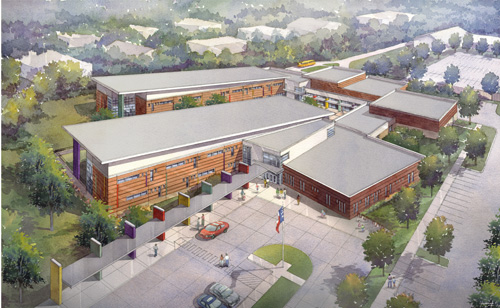 Dallas Independent School District in Dallas Texas is the twelfth largest school district in the United States.  When they needed security for their new construction projects they chose 2M.  With over 10 school contracts awarded to 2M we have worked with every aspect of their security systems.  2M servers are set up to record and archive video throughout the schools.  We have designed and installed an access control, intrusion, and fire alarm that match all requirements from the city and state. The access control system is integrated into the fire alarm system to comply with state codes.  The intrusion includes IR invisible fences that secure the buildings' air conditioning units.  Securing the schools assets as well as the students' well being is a top priority.
Allababidi Plaza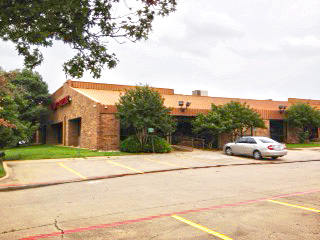 During the construction of the Allababidi Plaza, 2M was contracted to design and install all aspects of the security system. 2M placed over 50 cameras throughout the building and wired them all back to the custom 2M servers in the company's server room. The video system includes both analog and IP network cams.  We created a state of the art access control system including biometric readers for the employees.  Working with the general contractors, 2M designed and installed an intrusion alarm system and a fire alarm system that tied into the access control system.  All of the installed systems are accessible through remote connection. That allows the IT team to control and manage the system from anywhere in the world.
Pegasus Community Credit Union
Pegasus Community Credit Union is a multiple branch credit union in Dallas and Denton Counties in Texas.  When they needed an upgrade to their current video surveillance system they came to 2M to fulfill their needs.  The Downtown Dallas branch needed an upgrade for their out of date system in place.  New high resolution cameras were placed around the facility to monitor the lobby, the teller windows and the office areas.  We also installed a backward compatible DVR to utilize the existing cameras available.  We were able to save the customer money on equipment and installation costs by integrating some of the previous equipment.  The DVR replaced older technology and it allowed for remote access as well as recording the video for longer retention time than the staff had previously been able to.
Herring Bank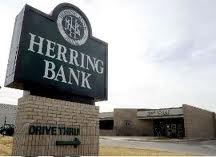 Herring Bank is a multi-branch bank based in Amarillo Texas with branches throughout Texas and Oklahoma.   Herring Bank has been a customer of 2M since 2005.  Since then we have supplied them with many systems over the years.  Each branch has a different layout and design.  Our engineers have worked with the IT professionals of the bank to design a custom system to match the needs of the specific branch.  Outdoor cameras cover the drive through lanes while internal cameras at the teller windows provide another angle.  Inside the branches cameras are positioned throughout to capture events.  Teller windows, the lobby, and the offices areas are monitored and recorded.  The cameras installed are high resolution to ensure good quality video in case of police investigation.
DFW International Airport
DFW International Airport is the eighth busiest airport in the world and the world's largest American Airlines hub.  2M has had a partnership with DFW Airport. We have worked together since 2005.  2M has designed and installed new systems for the terminal.  We have installed multiple cameras throughout the terminal and bring the video back to custom 2M servers.  Throughout the years we have added to the system and upgraded the cameras when new technology has emerged. In addition to supplying and installing equipment 2M is also their technical support and service call company of choice. Our techs and engineers are on call for any technical issues that may arise.  We are a full service company that stands behind our product with warranties and expert technical support.
Lake Charles Airport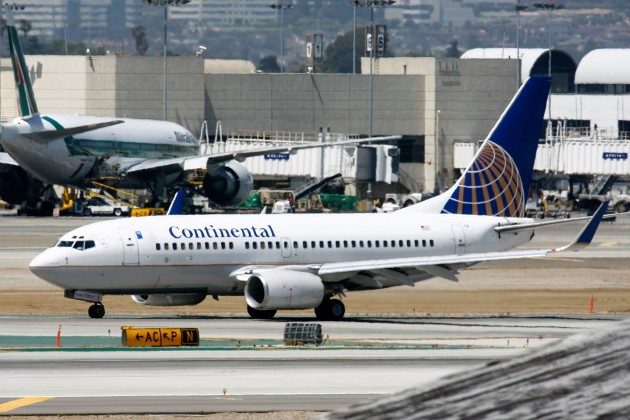 Lake Charles Airport is a regional airport in Southwest Louisiana.  When they needed surveillance for their terminal they came to 2M.  Our sales engineers created a CCTV system comprised of top of the line products from leading vendors.   For this system we used Samsung box cameras, powered by U.S. built B-tron power supplies.  The custom 2M video server utilized a Geovision capture card.  The Geovision software is one of the most customizable DVR platforms available. It allows for custom settings perfect for transportation.  People counter, unattended package alert, and license plate recognition are just some of the analytics that Geovision offers. 2M has a great relationship with many of the top manufactures in the industry and use those to create custom solutions for our customers that meet their needs and save them money.
San Diego Metro-Service Contract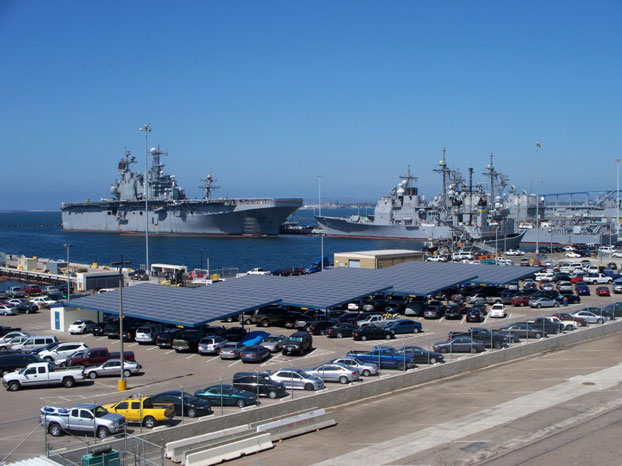 2M won the Service Contract for 3 U.S, Military Bases (Coronado, Camp Pendleton, San Diego Naval).The terms of the contract are for all cameras and DVR's guaranteed functional 24 hours a day.   With 2700+ CCTV Cameras, 200 DVR'S, 200 Power Supplies and 400 Monitors that is no easy feat.  Our duties included maintaining and servicing existing equipment as well as replacing defective equipment with new compatible equipment. Our technicians were also charged with the task of troubleshooting any issues and installation mistakes present when we took over the job.  They also trained the security personnel on products from multiple manufacturers. We created 3 Rotating Teams on Standby to accommodate any interruptions in CCTV Service.  2M was able to deliver top notch service and stay under budget.